Please enter search criteria
Item Count:
0
Sub-Total:
$0.00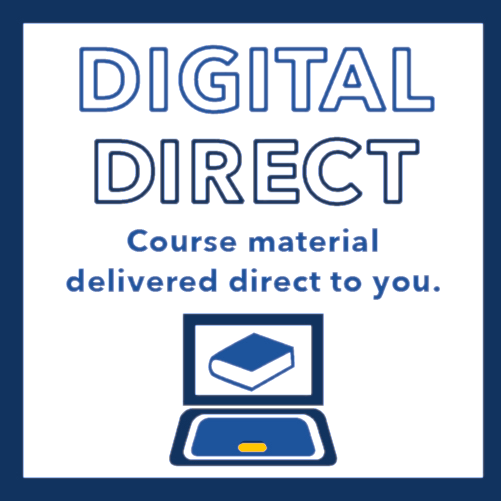 Bethel Campus Store
Digital Direct and Affordable Course Materials Initiative
Digital Direct converts physical course materials into instantly accessible, totally interactive and adaptive digital content, while drastically reducing the cost to students.
The goals of this initiative are to (1) provide students with more affordable course materials, (2) improve educational outcomes for students and enhance the student experience on a common digital platform via Moodle, and (3) position Bethel University to be ahead of the curve with digital content.
The Very Simple Process:
Students should be sent an email, by the professor, before classes begin with instructions on how to access their digital course material content. Access to the content is through Moodle and available by the first day of class.
Students enjoy free access to the content during the first two weeks of class.
After the free two weeks, to retain access a student does nothing! A charge is conveniently billed to the student's university account after September 15 for Fall semester and after February 15 for Spring semester.
If a student chooses to opt out of the program, they can do so easily by clicking here to see the opt out power point and access will be turned off and no charge assessed.
Keep in mind that by opting out, you may be losing access to material critical to your success in class.
Digital Direct and Affordable Course Materials Initiative FAQ